Adventure Builder
v0.1.5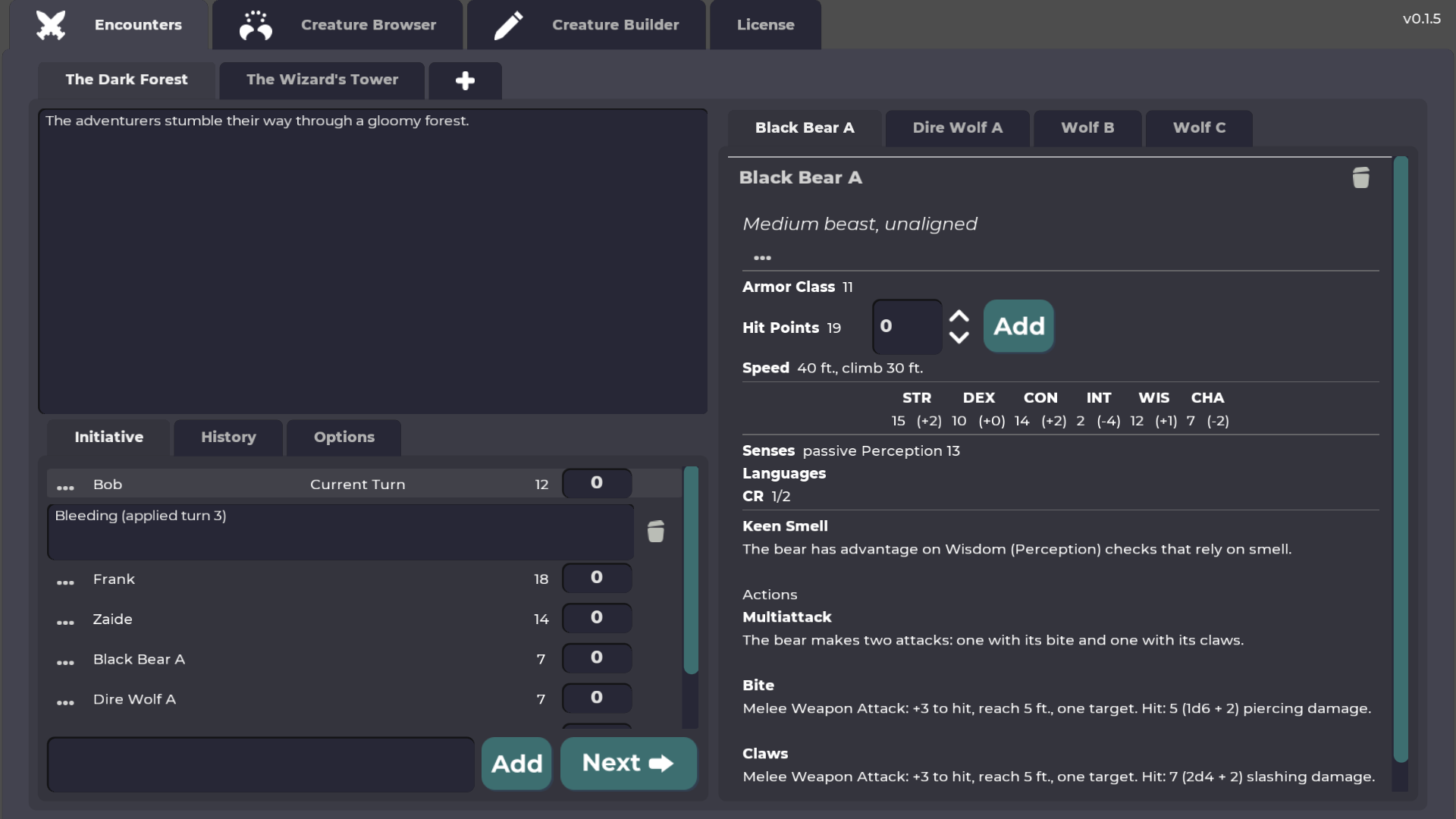 General
Encounters are now stored in a dedicated folder. You'll need to move any saved encounters to the `encounters` folder:

Windows: %APPDATA%\Godot\app_userdata\Adventure Builder\encounters\
Linux: $HOME/.godot/app_userdata/Adventure Builder/encounters/

The Adventure Builder has a new look!
Encounters
Creating new encounters is now done via the plus button.
The options have been moved to their own tab next to History.
The creature who's taking their turn is always at the top of the Initiative tab.
The number of turns a creature has had is displayed next to their initiative.
A creature's information is now automatically shown on the right if their names match.
Creatures
Improved adding and removing health.

Use the mouse wheel or arrow buttons to increment up and down.
Files
adventure-builder-windows.zip
14 MB
Version 0.1.5
Nov 26, 2020
adventure-builder-linux.zip
15 MB
Version 0.1.5
Nov 26, 2020